BALYKCHY
TROLLEYBUS NETWORK



---
[as of 2018 ]
City
Incorporated as city: 1954
Before 1989: Rybachye
Before 1992: Issyk-Kul
Population: 42 875 (2009)
Location: Balykchy
The city at the western tip of the Lake Issyk-Kul. The city was briefly an administrative center of the Issyk-Kul region between 1989-1992. The city's name 'Balykchy' is a direct translation of the former Russian name 'Rybachye' into the Kyrgyz language.
Network Stats
System under construction in: ~1992-1994
Number of proposed routes: 1
Length of the line: 11,6 km. (one-way)
A trolleybus project in Balykchy dates to the beginning of the 1990s, to the period when the city was the administrative center of the Issyk-Kul region. The approximate time of construction work in 1992-1994 is comparable with the time of construction of the trolleybus system in the city of Naryn.
The overhead support poles were installed along the entire length of the city's main Zhusupa Abdrakhmanova Ulitsa that stretches from the roundabout at the western entrance to the city from Bishkek, to the railroad overpass in the industrial park at the eastern entrance. The given corridor is the only viable transit corridor in the city, nowadays served by scores of taxi minibuses. The construction was limited to the pole's installation, upon which the project was abandoned. The location of the depot and even the fact of plans to built one are not known.
Network map: 1994

Photos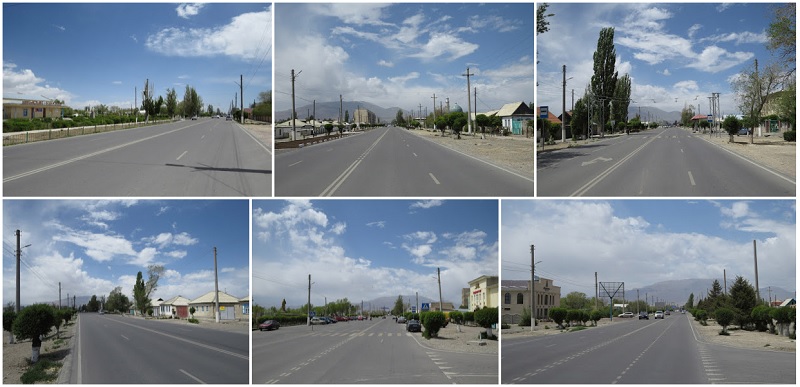 ---
BACK
Last updated: 24-June-2018
© 2002 Author: Yury Maller - Usage of material found herein for public display is possible with authors' permission only.